A pioneering transport service for OFW's taking holidays in Philippines and abroad.  The company created a high-tech system to provide a pre-arranged car service from Ninoy Aquino International Airport in Manila  or Mactan Airport, Cebu upon subscriber's arrival and/ or departure in the Philippines.

COMPANY SERVICES

1.0  Provide safe and worry-free travels for OFW' s from Canada, Australia,             USA  &  KSA to the Philippines and other part of the world.

2.0  Create another source of income for enterpreneuring Filipino Expats and         avail wonderful benefits.

3.0  Grant access of excellent service in maximizing the buying power of hard        earned money  by practicing logical decisions when acquiring basic                services.

4.0  Offers an affordable holiday packages for Philippine destinations.

5.0  The company provides an extremely efficient, secure and low cost                    transport  service in Philippine Airports to OFW' s  residences.

Committed to provide excellent service  & maximum benefits for OFW' s

Excellent Services            Great Benefits            Chances of Winning

The company pays attention to the sentiments and comments of the majority of OFW's.

" Mahirap kumita ng pera sa abroad, malayo ka pa sa mga mahal mo sa buhay kaya dapat sulit ang perang kinikita para makaipon"                                                                                                     Van Flores ...... Canada

" Yearly, my husband and I spend holidays in the Philippines and other countries, and we are charged so much with our hotel bills...                                                                                               Mr & Mrs Yamada  - Japan.

" Today is our wedding anniversay and we always plan of staying in one of Tri-star or Five-star hotel but then again, its too expensive...next year na lang ..                                                                C. Ramiraz    Hongkong.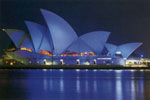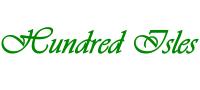 PHILIPPINES ADDRESS

# 8 Kamagong St., Pacita Complex San Pedro Laguna

Tel #  0063 927 388 6111

Fax # 00632 8684750

Email Address: customerservice@100isles.com